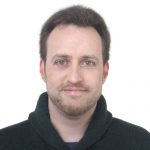 My name is Avi Megiddo, and I am a math and design teacher, and curriculum developer based in Taiwan.
I hold a bachelor's degree in Cognitive Science from U.C. Berkeley, and a master's degree in Education from Purdue University, where I majored in Curriculum & Instruction with a concentration in Learning Design and Technology. I'm also a Google-certified Educator and instructional designer with a passion for creative methods.
Please check out my blog posts and projects:
MATCHSTICK Math Puzzles
MATCHSTICK Math Puzzles.pptx
I believe learning should be fun and memorable. We all possess our unique set of talents and skills, including musical, spatial, aesthetic, linguistic, analytic, mathematical, kinesthetic, social-emotional, leadership, organization, planning, and more. Educators should differentiate their instructional approaches and learning environments to cater to all kinds of learners. 
Othello / Reversi in Google Slides
Othello and Reversi by Avi Megiddo.pptx
During my free time, I enjoy swimming, hiking, and designing stuff; mostly in Google Slides these days. Please have a look at some of my projects and papers. Feel free to contact me at megiddo at gmail dot com.
Below is a wordcloud I made using https://www.wordclouds.com/
I fed it a large text file of my academic writing, after cleaning it up using regular expression matching.  Can you find my first name? Can you find my last name?