AVI MEGIDDO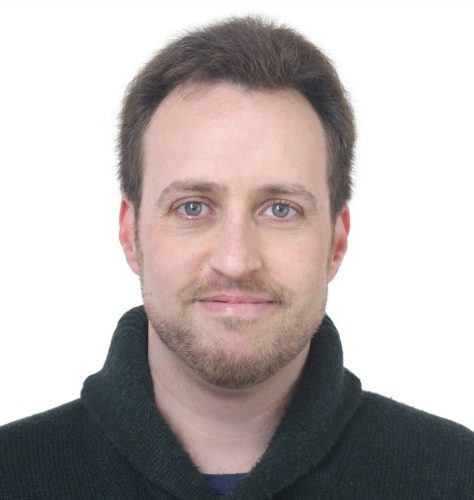 Avi Megiddo
Teaching, Coaching, Curriculum Design, Tech Integration
As a licensed teacher with a master's degree in education and over 15 years of teaching experience, I create student-centered transdisciplinary lessons. I design instructional multimedia to be engaging and fun, with a focus on deep comprehension and retention.  I specialize in creative methods and learner-centered cloud-based collaborative projects.  I use detailed positive reinforcement, metacognition, responsive classroom, and other best practices to manage  classrooms from kindergarten to university. I have developed curriculum, taught, and coached kindergarten through university students in subjects including mathematics, ESL/EAL, test preparation (SAT, GRE, TOEIC, IELTS and others), Google resources, and Korean language.
Education
TEACH-NOW Graduate School of Education
2018
Licenses & Endorsements: Secondary Math, Middle School Math, Middle School Generalist, Elementary Education, Early Childhood Education
TEACH-NOW Graduate School of Education, 
1701 K St NW, Suite 250,Washington, DC 20006
M.S.Ed., Purdue University
2016-2017
Curriculum & Instruction, Learning Design & Technology
Master of Science in Education – Department of Curriculum & Instruction, 4.0
College of Education, Purdue University, West Lafayette, IN 47907, USA
University of California, Berkeley
1995-1999
Cognitive Science
Bachelor of Arts in Cognitive Science
College of Letters & Science, University of California, Berkeley, CA 94720, USA
Work Experience
Baker & Bloom Education Center
April 2019 - Present
STEM Curriculum Developer, Multimedia Literacy Coordinator, Teacher and Academic Coach
Lead Teacher, Multimedia Developer, Adviser
Aug. 2018 - April 2019
Eternal Sea International Kindergarten
teach K1, K2, and K3 classes (ages 3 - 7)
differentiate instruction to meet learning differences and styles
create and implement lessons and assessments that promote critical thinking
model and mentor students to meet the IB learner profile 
improve and enrich inquiry-based learning environments with technology and multimedia
collaborate with Chinese co-teachers to facilitate IB and Montessori education in a bilingual environment
author teacher-parent reports and create individualized education programs
collaborate on IB PYP curriculum planning and assessment
interface with principal and management team regarding school logistics
K-12 Teacher: Mathematics, Computers (ICT), Geography, Metacognition
Aug. 2017 - July 2018
Embassy International School
designed instruction and taught secondary geography, middle school (KS3 & GCSE) mathematics, metacognition, and early years computers (ICT)
used the ADDIE instructional design model to institute a school-wide metacognition program
created cloud-based collaborative projects for middle school mathematics using Google Classrooms, Google Drive, Google Forms, Google Docs, and other resources
Assistant Professor
2011-2017
한성대학교 Hansung University
led engaging English communication, Business English, and English through Music classes for university students of various majors

authored, facilitated and evaluated student role-plays to reinforced learned language structures

helped hundreds of students improve TOEIC Speaking and other English language exam scores to help them gain employment

prepared students for interviews in English to help them gain employment

developed unique approaches to increasing student confidence with written and spoken English through the study of syllable and stress patterns, rhythms, and hip-hop lyrics writing with polysyllabic rhyme
Full-time Lecturer
2009-2011
한성대학교 Hansung University
Elementary & Middle School ESL Instructor & Coach
2008-2009
청담어학원 CDI - Chungdahm Learning Institute
implemented Chungdahm's well-researched, rigorous methodology and world-renown curriculum with high student retention
prepared students to successfully use English in both academic and real-world environments
taught dozens of classes, and hundreds of students at all levels
received high student evaluations
administered mock iBT exams 
High School Mathematics Teacher
2004 - 2006
SFUSD Burton High School & Woodside International School, San Francisco, CA
created custom curriculum for students of varying abilities and disabilities
taught courses including Calculus to mixed native speaker/ELL classes
knew students as individuals and motivate each in their own way
designed, developed, implemented and evaluated project-based and relevant 
High School Mathematics Teacher
2001-2003
Mid-Peninsula High School, Menlo Park, CA, USA
taught geometry and SAT preparation classes
piloted courses with original lesson plans to meet curriculum standards
gained familiarity with various learning differences including ELLs, ADD/ADHD, Asperger's Syndrome and gifted learners
designed and implemented multimedia-based lessons plans with iCarts 
Independent Contractor
July 2001 - October 2001
LeapFrog Enterprises, Emeryville, CA
worked with LeapFrog producers, developers and third party publishers developing Leap Pad product content from initiation to completion
shepherded products through development process, including design, schedules, budgets, production, editorial, approvals, and testing
was accountable for meeting schedules, budgets and product standards 
Junior Software Developer
2000 - 2001
nSeconds, Oakland, CA, USA
developed key components of the nSeconds Enterprise Wireless Server, a servlet-based, XML-backboned Java application
enabled users to access their desktop hard drive remotely via browser, PDA, or web-enabled phone.
wrote servlets, parsing and producing XML, XSL and JDBC.
learned and incorporated 3rd party APIs.
designed database table schema architecture
designed and implemented indexing and searching engines for document retrieval
SAT Instructor
1996 - 2002
The Princeton Review Berkeley, CA, USA
taught dozens of SAT math and verbal courses in the Bay Area using The Princeton Review's preparation methods and manuals.
maintained above-average track record of student score improvement
Software Skills
Articulate Storyline • Audacity • Blackboard • Camtasia • Canva • Google Resources - GSuite, Google Classrooms, Google Drive, Docs, Forms, Drawings, Hangouts on Air • H5P • HTML5 • iSpring Converter Pro • Microsoft Office Suite • PowToon • Prezi • Scratch • Video editing • VoiceThread • WordPress   
Hobbies
bicycles and biking, hiking, swimming, basketball, jazz, product design, origami, languages, poetry, hip-hop
Skills
ESL/EAL Instruction
Over 10 years' experience teaching English to speakers of other languages (ESL/EFL), including university and high school students in Korea and the United States. Large and small groups, blended in-class and online methods. Modern approaches including cloud collaboration with students, administering team projects, sharing and evaluating student speech, and teaching how to learn independently.
Early Childhood and Elementary School Instruction
Licensed Early Childhood and Elementary School Educator experienced with IB PYP, KS2, Montessori and Reggio Emilia approaches. I have a natural talent for making meaningful connections with young minds
Curriculum Design, Development, Implementation & Evaluation
Over 10 years' experience designing curriculum for various audiences and subjects. I leverage ID models, conduct needs analyses to determine instructional and resource gaps in knowledge and skills, write specific, measurable objectives to address those gaps, utilize e-learning authoring tools, and conduct 360-degree evaluations. I am experienced with • Articulate Storyline, 360, and Rise • Audacity • Blackboard • Camtasia • Google Resources - GSuite, Google Classrooms, Google Drive, Docs, Forms, Drawings, Hangouts on Air • H5P • HTML5 • iSpring Converter Pro • Microsoft Office Suite • PowToon • Prezi • Video editing • VoiceThread • WordPress. Creative methods, modern approaches including role plays, problem-based and task-based learning, in-class and online synchronous and synchronous, individual, partner, and group projects. A focus on engaging, non-intimidating and fun approaches with the goal of building confidence and promoting retention.
Middle and High School Mathematics Instruction
I was never satisfied with just memorizing formulas without knowing why they work. I started tutoring mathematics in the academic lounge of my high school and took a liking to teaching the subject. In my years of teaching mathematics at San Francisco Bay Area high schools, I have learned to promote curiosity and empower those who feel a phobia towards math. I create a custom curriculum for students of varying abilities and disabilities and enjoy teaching Geometry, Algebra, Trigonometry, Precalculus, and Calculus to native speakers or ESL students. I take pride in getting to know students as individuals and motivating them accordingly.
Google Resources
Growing up in the Bay Area, I was an early adopter of Google and Gmail. Through the years, I have become an expert user of Google's growing suite of applications including Google Chrome, Classrooms, Drive, Docs, Forms, Keep and more. I have set up collaborative cloud environments for dozens of classes and thousands of students. With Google Classrooms, I have created, implemented, evaluated and revised a flipped/blended learning curriculum for middle school mathematics. With Forms, I have created self-scoring quizzes and professional training evaluations, as well as facilitated student-created surveys and their analysis. I stay on the cutting edge of Google developments
Blackboard
I have been on both the student and teacher side of Blackboard, and am well-versed in course creation and facilitation.
WordPress
My site was created in WordPress, and I to keep up with changes to the WordPress editor