AVI MEGIDDO
View:
Avi Megiddo Resume December 2018.pdf
Download:
Avi Megiddo Resume December 2018.pdf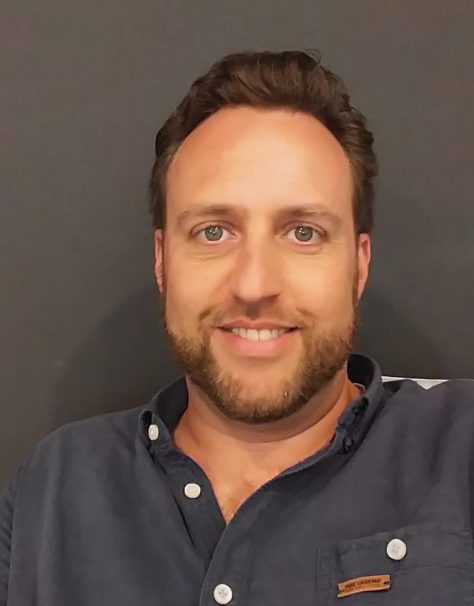 Instruction, Training, Curriculum Design, Consulting
I design instructional multimedia to be engaging and fun, with a focus on deep comprehension and retention.  I specialize in creative methods and learner-centered content.  I am an educator with over 20 years experience teaching, developing curriculum and designing instruction for various subjects including: math, English as a second or foreign language, SAT, GRE, TOEIC and other test preparation, Google resources, and Korean language.
Education
Teaching Credential, TEACH-NOW Graduate School of Education
2018
Licenses & Endorsements: Secondary Math, Middle School Math, Middle School Generalist, Elementary Education, Early Childhood Education
TEACH-NOW Graduate School of Education, 
District of Columbia, USA
M.S.Ed., Purdue University
2016 - 2017
Curriculum & Instruction, Learning Design & Technology
Master of Science in Education - Department of Curriculum & Instruction, College of Education, Purdue University, West LaFayette, IN 47907, USA
B.A., University of California, Berkeley
1995 - 1999
Cognitive Science
Bachelor of Arts in Cognitive Science College of Letters & Science, University of California, Berkeley, CA 94720, USA
Work Experience
K-12 Teacher: Math, Computers, Geography, Metacognition
2017 - present
Embassy International School, Krakow, Poland
Assistant Professor
2011 - 2017
Hansung University, Seoul, South Korea
Full-time Lecturer
2009 - 2011
Hansung University, Seoul, South Korea
Elementary & Middle School ESL Instructor
2008 - 2009
청담어학원 (CDI - Chungdahm Learning Institute, Seoul, South Korea
High School Mathematics Teacher
2004 - 2006
SF Unified School District & Woodside International School, San Francisco, CA, USA
High School Mathematics Teacher
2001 - 2003
Mid-Peninsula High School, Menlo Park, CA, USA
Junior Software Developer
2000 -2001
nSeconds, Oakland, CA, USA
SAT Instructor
1996 - 2002
The Princeton Review Berkeley, CA, USA
Hobbies
bicycles and biking, hiking, swimming, jazz, hip-hop, product design, origami, languages, poetry, rhyme
Skills
ESL Instruction
Over 10 years experience teaching English to speakers of other languages (ESL/EFL), including university and high school students in Korea and the United States. Large and small groups, blended in-class and online methods. Modern approaches including cloud collaboration with students, administering team projects, sharing and evaluating student speech, and teaching how to learn independently.
High School Mathematics Instruction
I was never satisfied with just memorizing formulas without knowing why they work. I started tutoring mathematics in the academic lounge of my high school and took a liking to teaching the subject. In my years of teaching mathematics at San Francisco Bay Area high schools, I have learned to promote curiosity and empower those who feel a phobia towards math. I create custom curriculum for students of varying abilities and disabilities, and enjoy teaching Geometry, Algebra, Trigonometry, Pre-Calculus and Calculus to native speakers or ESL students. I take pride in getting to know students as individuals and motivating them accordingly.
Curriculum Development
Over 10 years experience designing curriculum for ESL/EFL and mathematics students. Creative methods, modern approaches including role plays, problem-based and task-based learning, in-class and online synchronous and synchronous, individual, partner, and group projects. A focus on engaging, non-intimidating and fun approaches with the goal of building confidence and promoting retention.
Google Resources
Growing up in the Bay Area, I was an early adopter of Google and Gmail. Through the years, I have become an expert user of Google's growing suite of applications including Google Chrome, Drive, Docs, Forms, and more. I have set up collaborative cloud environments for dozens of classes and thousands of students. With Forms, I have created self-scoring quizzes and professional training evaluations. I stay on the cutting edge of Google developments